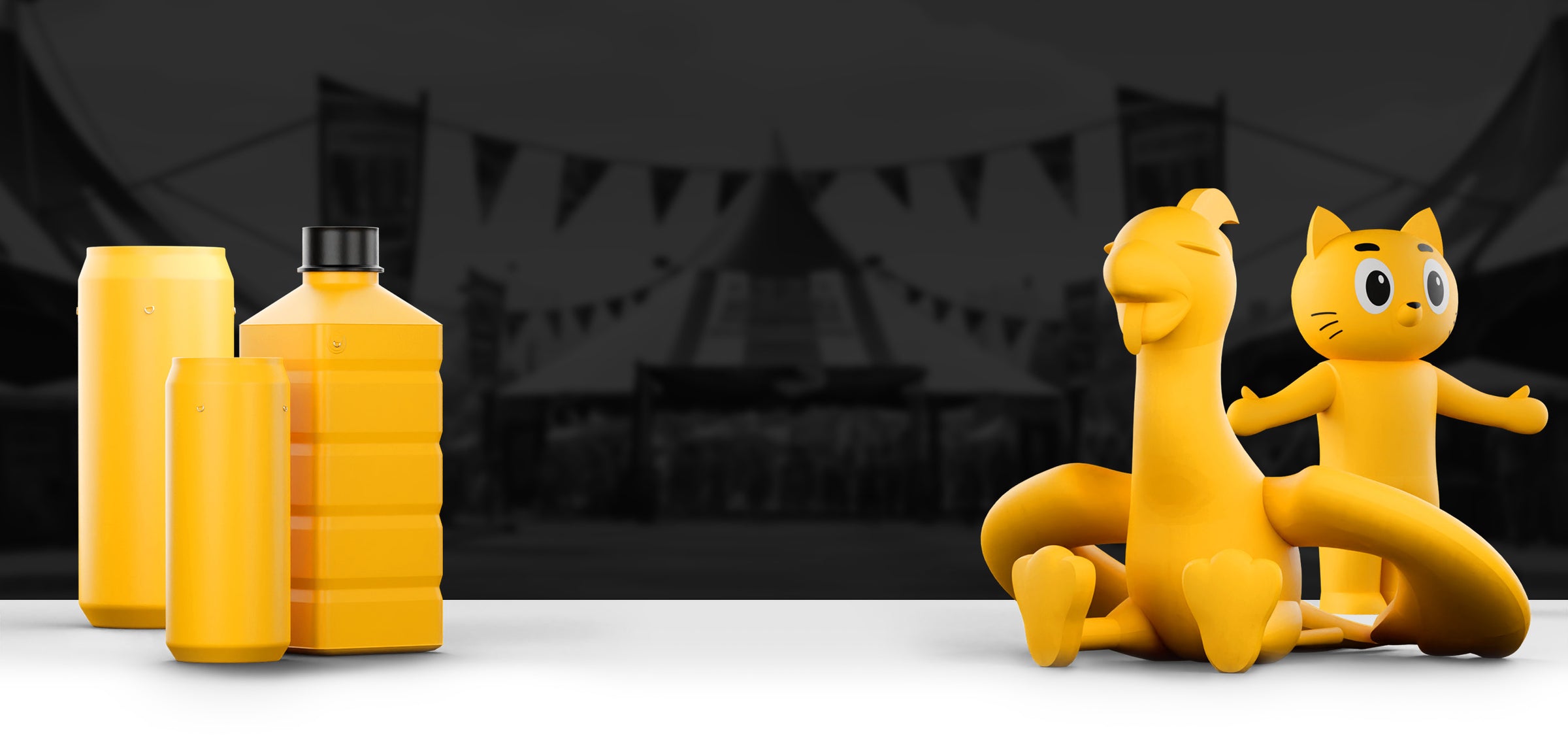 Go big or go home. Your next inflatable advertisement is here.
Features
Fast Turnaround
When you need it quickly. Ships within days.
Unlimited Customization
Color matching and limitless design options.
Platinum Protection
No need to worry. Our Free Warranty has you covered.
Simple Set-Up
From the box to your live event within minutes.
Elevate Your Brand's Reach with Custom Inflatable Advertising
Tired of bland and generic advertising? With 17 years of experience and expertise, MVP Visuals designs and manufactures custom inflatable advertising products to ensure your brand isn't just noticed - it's remembered.
Inflate to Differentiate
Customized for Your Brand
In today's saturated advertising landscape, differentiation is the currency of attention. At MVP Visuals, we understand that your marketing should mirror the uniqueness of your brand and the core values it stands for. Our custom inflatables are more than just eye-catching displays; they're a reflection of your brand's essence, designed to resonate with your audience.
Whether you're promoting a special event or launching a new product, our inflatables seamlessly align with your vision. Logos, product shapes, or memorable characters - whatever your branding needs, MVP Visuals crafts inflatables that not only highlight your brand but elevate its presence.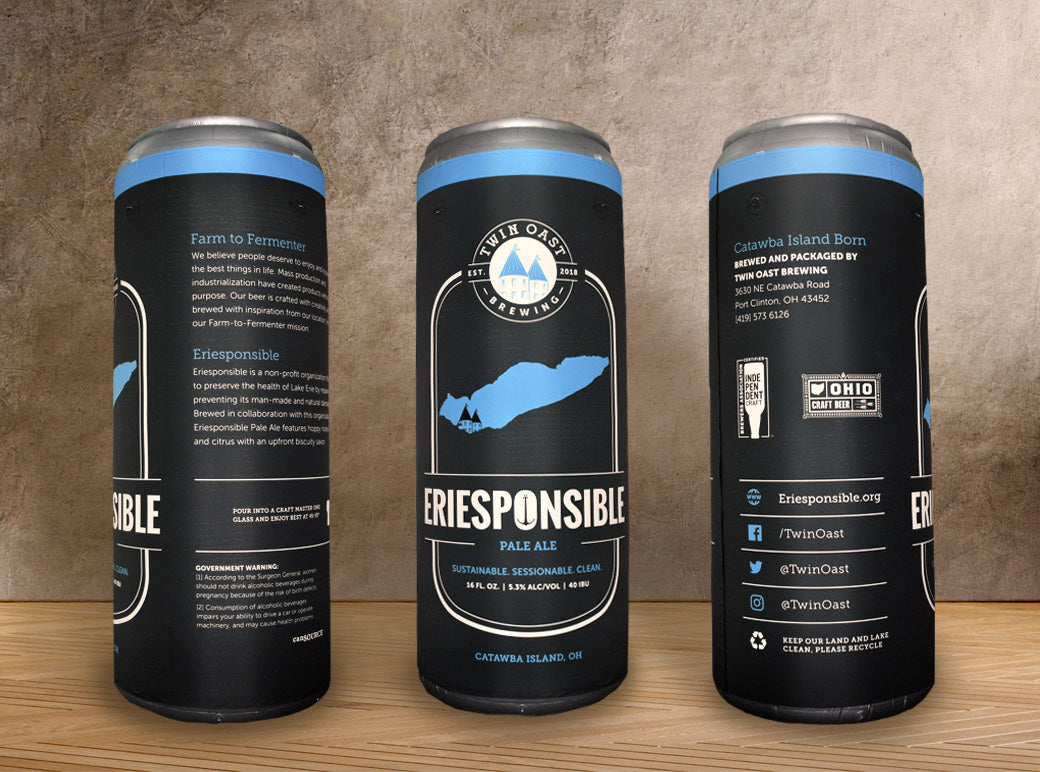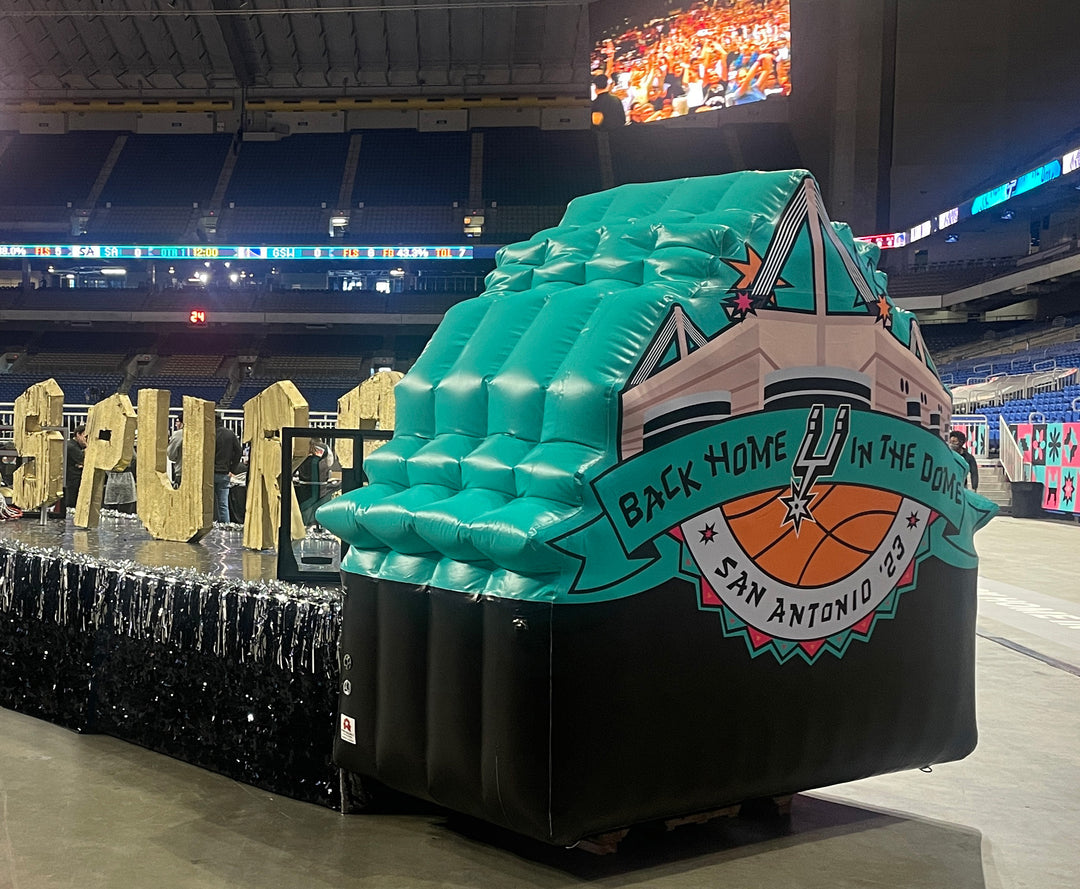 Built to last
Durability You Can Trust
At MVP Visuals, we recognize the importance of durability when it comes to custom advertising inflatables. A fading or easily damaged inflatable can tarnish a brand's image; our commitment is to provide you with custom inflatables that will stand the test of time and elements.
Our inflatable advertising products are meticulously crafted with premium 300D or 600D polyester, materials known for their unparalleled strength and resilience. This ensures every inflatable from MVP Visuals is:
Wind-resistant
UV-protected
Water-resistant
Prepared for snow
Inflatable product replicas
Turn Your Product into a marketing superstar
Transform your product into a marketing superstar with MVP Visual's inflatable product replicas. 
We are committed to bringing your ideas to life with custom inflatable advertising. Whether it's the size, shape, color, or every intricate detail, we offer full customization. Whether you're launching a new product, attending a trade show, or organizing an in-store promotion, our inflatable product replicas are custom-tailored to your exact vision and needs.
Design to production
Turning your custom inflatable concept into reality
Upon receiving your design vision, our team at MVP Visuals begins the conceptualization and modeling process. Within 3 days, we ensure that your custom inflatable remains true to your design while being equipped to face real-world challenges such as unpredictable weather and stability.

Utilizing vector files, we transform your concepts into high-res 2D and 3D mockups. This guarantees that your logos and imagery remain crisp and vivid, regardless of the inflatable's size.

Depending on design intricacy, production times can range from 10 business days for simpler designs to over 20 for more complex ones.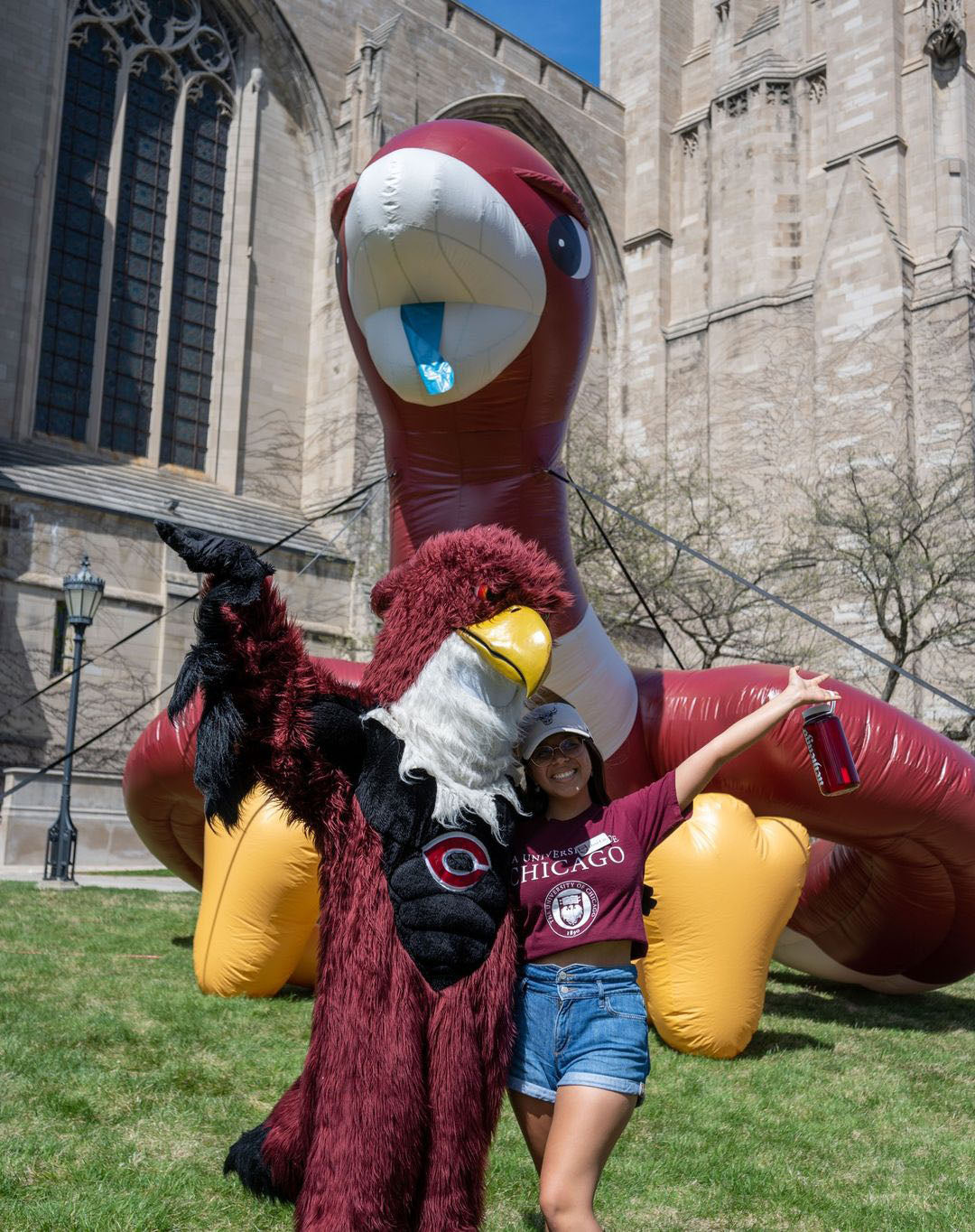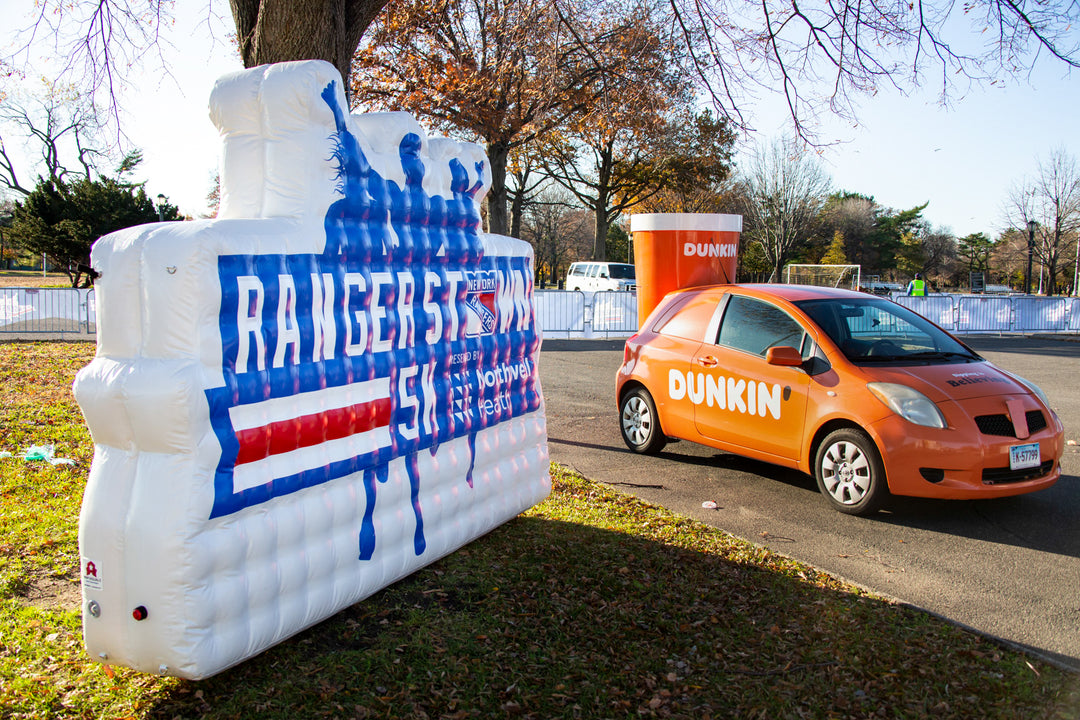 Clear Costs, No Surprises.
Price of Custom Promotional Inflatables
The cost of custom inflatables depends on factors such as size, shape, materials, design complexity, and whether they're intended for indoor or outdoor use. Given the considerable price variation, we encourage you to request a quote. We'll respond within 24 hours, providing you with a no-obligation estimate.
We back all our inflatable products with top-notch customer service, including:
No minimum order requirements
Quantity discounts available
Free layout designs with no setup fees
A standard warranty covering manufacturing defects
Inflatable Advertising FAQ's
We offer all kinds of advertising options and can customize most sizes or shapes. The first steps: request a quote and send us your art file.
The design options are unlimited as our inflatables begin white and are dye sublimated to whatever colors you choose. The shape is also customizable based on the dimensions of your product, logo or mascot.
We offer two different material types: 300D and 600D. The "D" stands for Denier which is a thicker, canvas-type material. This material allows high quality and vibrant color matching, regardless of design.
There are not. The design option are unlimited.
All advertising inflatables should be staked and tied down when used outdoors. As long as the inflatable is deflated, dried off completely, and stored in a bag, they will last years and years.
Yes. There are no limitations to indoor or outdoor use. However, the inflatable will need to be tied down in a way other than stakes (such as sand or water bags) when used indoors.
Yes. Please visit the individual inflatable product page for the downloadable PDF.
We offer two types of inflatables: constant air and sealed air. Constant air requires a power source while in use. Closed air seals the inflatable arch once inflated. Every inflatable order includes an electric blower.
Lead times may vary depending on the size and complexity of the inflatable, but our standard production time is 7-10 business days after your art proof is approved.
It is based on the size of the inflatable and the material. The number of designs or colors is not a factor.
Once artwork files are received, we will send over an art proof within 24 hours or 1 business day. Orders are not put into production until the proof is sent and approved by the client.
There are not. We often produce one inflatable for a single event.
Yes. All requests for replacement parts can be made through our service team.
Each of our inflatables comes with a warranty. Our 600D material features a five-year warranty and our 300D material offers a three-year warranty.
Yes. All inflatables are meant to be set up and taken down within minutes (the time required depends on the size and complexity of the size and shape). They also store in a compact carry bag, making it easy to transport and ship to different locations.
All orders ship Priority. Delivery times will vary based on your location.
We do not offer inflatables to be rented. Each order is custimized specifically to the client's needs.
Before deflating and storing, make sure the inflatable is completely dry. This will avoid molding and stains.
Yes. A discount is applied for a quantity of more than 3.
If you don't have an electrical source at the location, a generator will be required to inflate the arch. All inflatable advertising items operate with a standard 3-prong outlet or 100-volt / 650-watt generator.