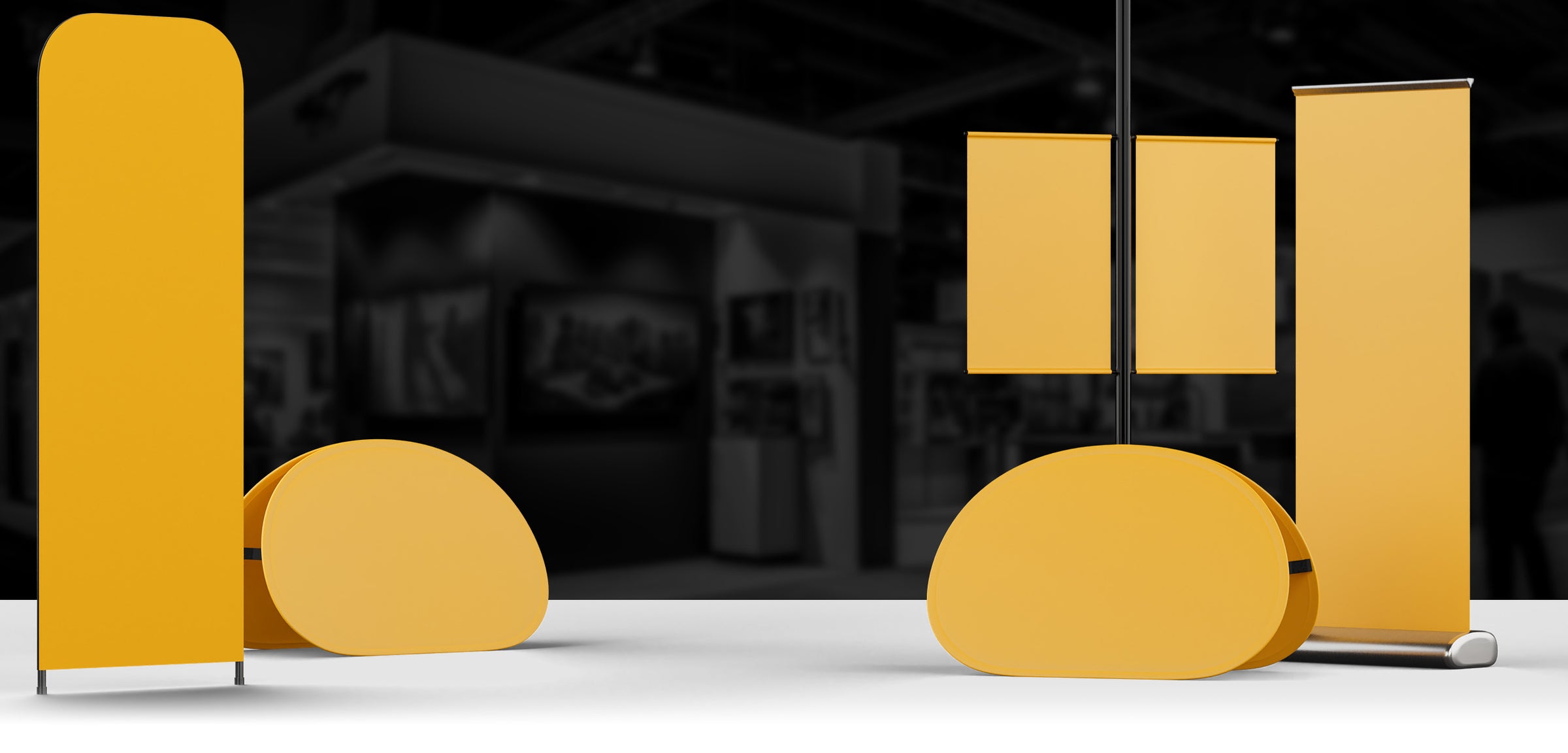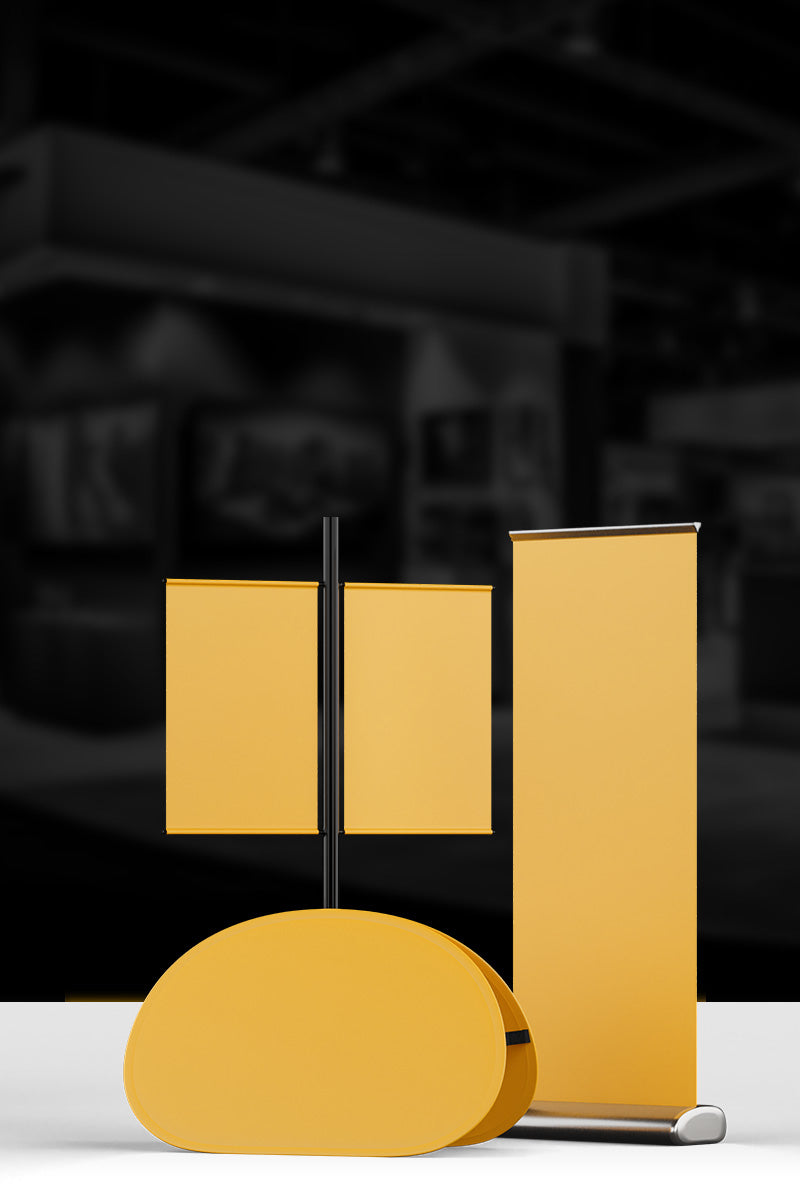 Custom Banners for Events & Advertising
Quick turnaround and various materials. Your next custom banner is here.
Features
Fast Turnaround
When you need it quickly. Ships within days.
Unlimited Customization
Color matching and limitless design options.
Simple Set-Up
From the box to your live event within minutes.
Custom Banners Trusted by Fortune 500 Companies
Why settle for off-the-shelf when you can have personalized solutions? Our custom banners are as unique as your brand, tailored to meet specific goals and needs.
Unforgettable Impressions
Custom Made Banners for Your Next Event
Wherever your fans or customers are, our custom banners will catch their eye.
Whether you need a custom promotional banner for a trade show sponsorship, logo banners for an outdoor event, or a large vinyl mesh banner for the big college football game, our banners can help tell your story. 
We work with companies, corporate gatherings, and real estate events to deliver bespoke event banners and personalized company banners so your message is seen and remembered.
Sports Fabric Banners
Tradeshow and Sponsorship Banners
Real Estate promotional Banner
Logo and Advertising Banners 
And much more!
Weather Any Storm
Unmatched Quality and Strength in Every Custom Vinyl & Fabric Banner
We prioritize the durability and aesthetics of our banners while only using the best materials.
Adhesive Vinyl: Perfect for long-lasting impressions and resilient against the elements.
Polyester Fabric: Soft, elegant, and vibrant, suitable for high-end exhibit banners or indoor events.
Mesh Vinyl: Allows wind to pass through, ideal for outdoor setups without compromising on print quality.
Adhesive vinyl sticks effortlessly, polyester offers a smooth finish, and canvas gives a textured appeal.
Vision to Reality
Limitless Design Possibilities With Custom Event Banners
Dream and design freely with our versatile custom banner printing options:
Single or Double-Sided Prints: Tailor to your event's visibility needs.
Vibrant Color Choices: No limits. Whether it's custom sports banners or custom business banners, make it pop.
Free Layouts: Get professional assistance without the price tag.
Easy Upload: Bring your vision to life by uploading your artwork and/or logo in AI, EPS, or PDF formats.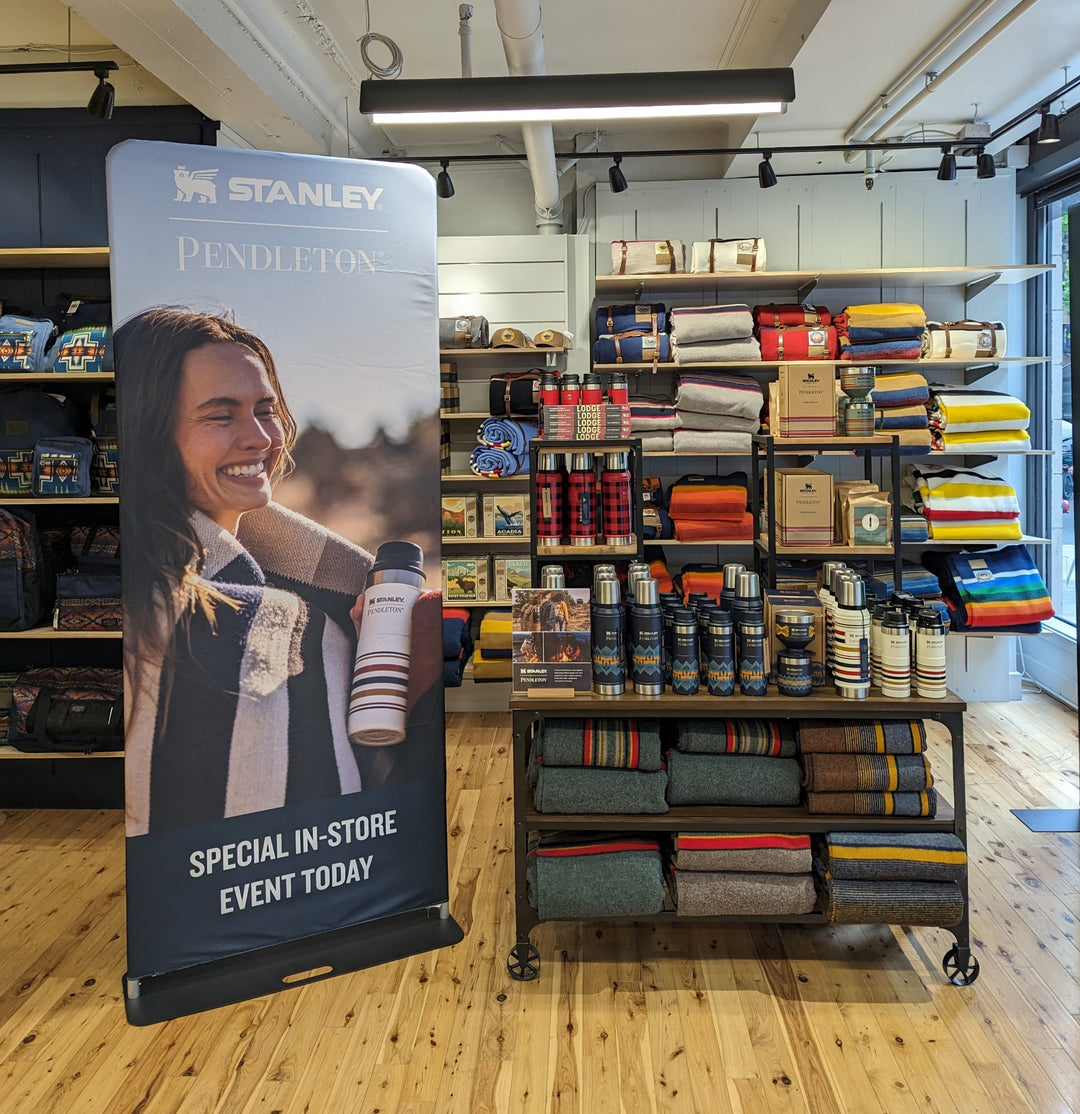 Size Matters
Custom Size Banners to Make Your Brand Iconic
We've got a range of size options so you can make the biggest impact. Depending on the material, we've got plenty of sizing options. Our 12 Oz.
Vinyl is available from a compact 18" x 36" to a grand 120" x 240, while our rollup custom retractable banners can go from 11.5" x 17.5" to 33" x 81".
Not sure what you need? Reach out and one of our team members will guide you to victory.
Price is right
Great Price and an Even Greater Value
Whatever your budget, we want your banner marketing spend to go a long way. Our flexible check-out process makes pricing as transparent as possible. Here are some of our popular products, and their price
18 oz double-sided vinyl banner, sized 24x72, with a pole pocket finish -  $109.
Tabletop retractable rollup vinyl tradeshow banner - $49
48" x 96" Double-sided 18oz Vinyl - $249
Our commitment to quality, customizability, and best-in-class customer service sets us apart. Every banner tells a story, and we're here to make yours unforgettable.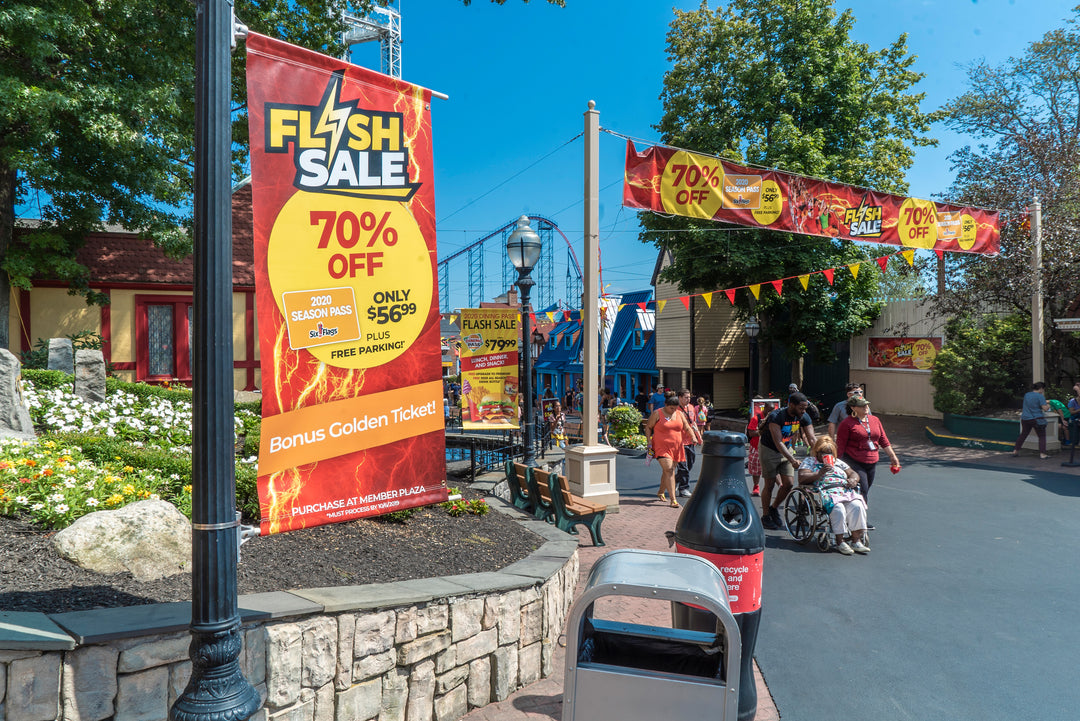 The sizes available for each banner will depend on the banner type. Our 12 oz. Vinyl, for example, is offered in sizes ranging from 18" x 36" up to 120" x 240."
Economy: Lightweight and economical. Aluminum stand with two folding feet that that rotate out for stability. Single side print only.

Plus: A step up from the economy model. Sleek, wide aluminum base with chrome ends. Available in single or double side print.
Yes. All banners feature customized artwork at no additional cost.
The material depends on the type of banner that you need. We offer an assortment of both Vinyl and Fabric materials.
Several of our bannes, such as our 8 oz. Vinyl Mesh, 18 oz. Double-sided Vinyl or Pop Out Banners, are meant for outdoor use. If you're unsure, please check with a member of our team to confirm before purchase.
Several of our banners can be used both indoors and outdoors. If you're unsure, please check with a member of our team to confirm before purchase.
Please refer to specific product pages for installation and hanging requirements.
Our banners are produced and shipped one to two business days after your art proof is approved.
The pricing for banners will depend on the size, banner style and material.
Yes. Orders are not put into production until an art proof is sent and approved by the client. Once artwork files are received, we will send over the proof within 24 hours or 1 business day.
There are not. We often produce one banner for a single event.
All orders ship Priority. Delivery times will vary based on your location.
Yes. Many of our banners have a the option of a grommet or pole pocket finishing. This will depend on how you plan to hang the custom banner.
Yes. Most of our options that include hardware have the ability to remove and replace the banner itself when necessary.
Yes. Our banners are meant to be put up and taken down within minutes, making it easy to transport and ship to different locations.