About Custom Inflatable Logo
Custom Inflatable Logo Designs for Every Brand
Your brand's logo is the first association many customers make with your brand. It was carefully designed to tell your brand's unique story. The more that you can increase recognition of your logo, the more your customers will recognize your products when they see them in stores or online. That's why having a giant inflatable logo to bring with you to events is a great advertising choice for your company or team.
Fully Customizable Inflatable Advertising
At MVP Visuals, we offer fully customizable inflatables for your brand or team. Whether you're looking for an inflatable rotary logo for a high school rotary club or you want a giant inflatable billboard to place outside your store, we're up to the task. No customized inflatable logo design is too big or too small for our team.
Full dye sublimation printing keeps your inflatable company logo vivid looking, with unlimited color and design choices. The world is your oyster when you order inflatable advertising through MVP Visuals.
Inflatable 5K Logo for Your Next Run or Walk
Whether you're looking for a team logo inflatable for your next race or you're looking for a brand logo inflatable to represent your company at the next charity walk you sponsor, we can help. Giant inflatable logos are an eye-catching way to advertise your company or team at the next 5k event you attend. Feel confident knowing that you're represented and that every participant who attends the race or walk will know you were there.
5k charity events can be a great way to show that your company cares about your local community. With a giant inflatable logo, your brand will be represented not only at the event, but also in any photos taken during the event. As photos with your giant inflatable logo are posted on social media, you'll reap the benefit of additional free advertising. Soon, everyone in the community will know that your brand showed up and was represented at the 5k event.
Inflatable Logo for Brands at Events
Whether your brand is showing up at a product demonstration or a trade show, you want to be sure that everyone who attends knows exactly who you are. Consider investing in an inflatable wall with logo to go behind your table at your next event. This eye-catching display is guaranteed to stand out amongst your competitors.
The best thing about your new inflatable logo is its durability. While we're happy to send you free fabric samples so you can feel this durability yourself, you can be assured that your custom inflatable logo will stand the test of time. Bring your giant inflatable logo to every event you attend, knowing that it sets up quickly and easily. At the end of your brand's event, you can deflate the giant logo just as quickly and pack it away for the next event on your schedule.
MVP Level Service You Can Count On
When you call our team, our first job will be fully understanding your vision for your inflatable brand logo. We want to create a logo design that you're proud to display at every event you attend. That's why we offer unlimited free digital proofs and design layouts. Our goal is to ensure that you're happy with your custom logo inflatable before you make a purchase.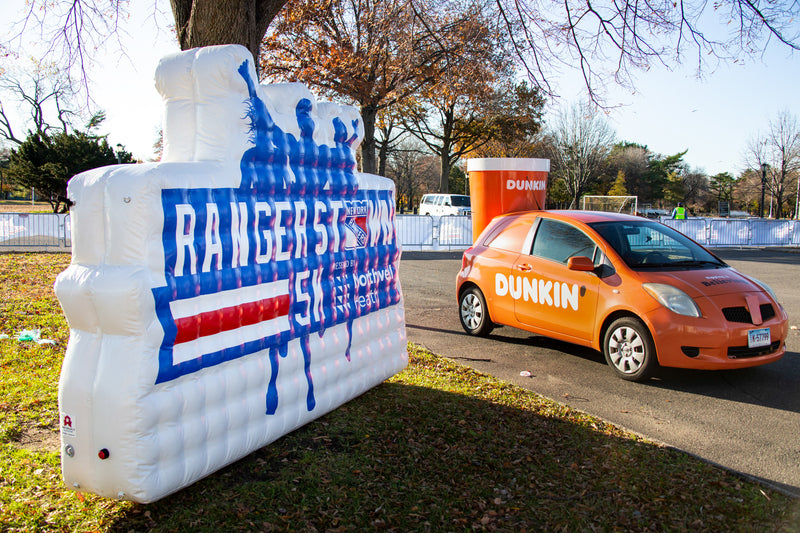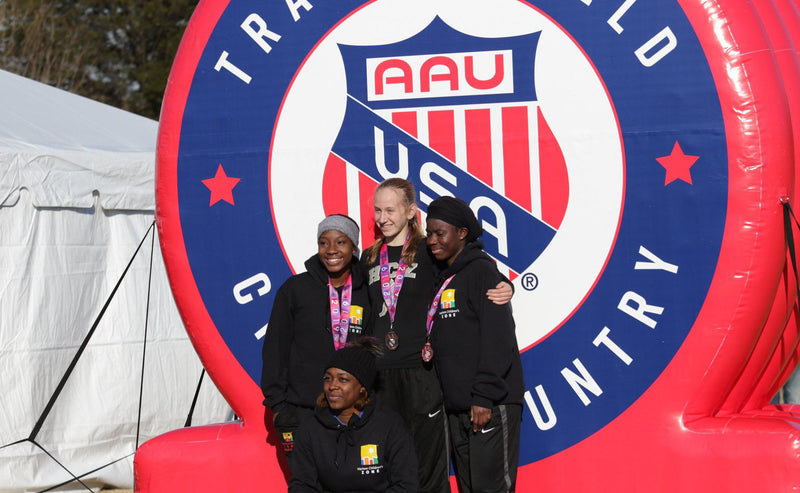 Specifications
Colors: Unlimited Colors & Designs
Fabric: 300D or 600D Polyester
Inflation: 5-10 min.
Sizes: Custom
Power Requirements: 3-Prong Outlet or 100v 650w Generator
Included: Carry Bag, Ropes/Stakes, Blower, D-Rings