About 12 oz Vinyl Banner
Vinyl Banner
If you're looking for a durable banner that is as easy on the eyes as it is on the wallet, consider our 12 oz. vinyl banner. This is our most economical option in vinyl banners, and a very popular choice among all our available banners. Vinyl is strong enough to weather long-term outdoor use if that's what you have planned, but look just as sharp in indoor spaces. 
This makes vinyl banners a very versatile option for your advertising needs – take them from indoors to outdoors with this standard weight. Whether you need an eye-catching banner to make your trade show display pop, or a vertical banner to stand outside your storefront and attract foot traffic, the 12 oz. vinyl banner can do it! This budget-friendly banner will showcase your logo, promotion or image in full color. 
Stitching and hemming are both available for our 12 oz. vinyl banner. Consider how you will display your banner before ordering, since you'll need to choose either grommets along the edges, or pole pockets at the top and bottom of the banner. The 12 oz. vinyl banner gives you 13 sizes to choose from – rectangular sizes from 18 by 36 inches all the way up to 120 by 240 inches, and square sizes in 96 or 120 inches square. We can also create custom sizes if you have special requirements, so get in touch for a custom quote. 
Just because this banner is economical doesn't mean it skimps on style. The 12 oz. vinyl banner is created through the same high quality print process that we use for all our banners, which means you can count on full-color logos and graphics, printed in perfect detail throughout. This single-side print will catch attention wherever you take it, with your great custom design recreated faithfully in exact colors. 
Did You Know? 
12 oz. vinyl is the strongest vinyl material (1000 Denier Count) we offer.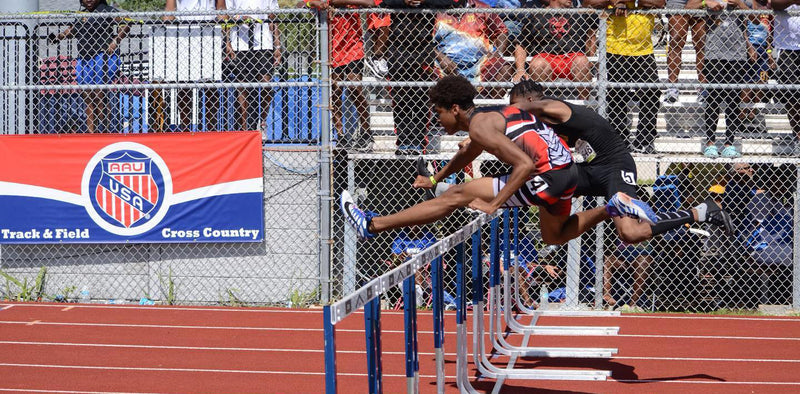 Specifications
Colors: Unlimited Colors & Designs
Fabric: 12 oz. Vinyl
Size: Up to 120" x 120"
Includes: Grommets or Pole Pockets
Download Templates