About Roll Up / Retractable Banner
Roll Up / Retractable Banner Plus
Enhance your branding with just the right touch – a retractable banner display that showcases your branding to look its best from any angle. Our Roll Up Banner Plus is the perfect addition to your display, whether it's to highlight your products in store or advertise your brand to hundreds of trade show attendees. You've worked hard to get your branding and imagery exactly right – invest in a top of the line visual that shows it off! 
Apart from their undeniable good style, retractable banners and signs are popular based on convenience and versatility. This banner retracts to be compact for effortless transport (especially with the included carry case), and is simple enough for one person to easily roll out for setup. Easy setup doesn't make it flimsy, though. The retractable banner plus has a sturdy stand and reliable design, so you can set it up and then turn your attention to more important things. 
The Plus retractable banner comes with a rectangular aluminum stand, finished with chrome end caps. Aluminum helps keep the structure lightweight for easy transport, without sacrificing durability – which is why it's used for the 3-part center pole as well. The frame is a sturdy plastic, and the entire kit also comes with a clamping rail, adhesive strip, and carrying case. 
Your roll up / retractable banner will be printed on  your choice of top-quality fabric or vinyl with full opacity for a sharp, vivid design, whether you choose to print on one side or both. Our high quality print process will always reproduce your custom design perfectly, down to color matching, which we do free of charge. Whether it's a splashy logo to catch visitors' attention, or an image and message to advertise a promotion, you can trust that your banner will be hard to miss!
Did You Know? 
Switch out your banner print on this model for convenient display changes.
Economy Roll Up / Retractable Banner
Who says you can't have it all and like the price tag? Our economy retractable banner display provides you with a cost-effective display, with all the impact of more expensive visuals. This attractive and convenient roll up banner will turn heads no matter where you use it, whether it's to highlight a promotion or advertise your logo at a trade show. You don't have to skimp on high-impact visuals just to stay within your budget.
When it comes to your business priorities, having quality visuals should be right up there. But convenience and ease of use are also important factors to consider! This retractable roll up banner offers you easy and fast setup and take down, so you can focus your attention on more important matters. The lightweight aluminum and plastic frame makes it very portable for transportation between events, and it comes with a carrying case for easy storage.
This economical roll up / retractable banner includes a banner with a print size of 2.6 feet wide and 6.6 feet tall. The space required for the stand as a whole is 2.8 feet wide by 6.9 feet tall by 1.2 feet deep – the size of the hardware that supports your banner. This hardware includes a sturdy but light aluminum base, clamping rail, 3-part aluminum pole, and an adhesive strip.
When deciding on the specifics of your roll up banner, you'll have a choice between our popular fabric, or our cost-effective vinyl, when it comes to what material that banner will be. Both are fully opaque and will, when combined with our high quality print process, yield a sharp and eye-catching design for your banner. You'll also have a choice between Black or Silver hardware.
Did You Know?
This roll up banner stand comes with a carry case.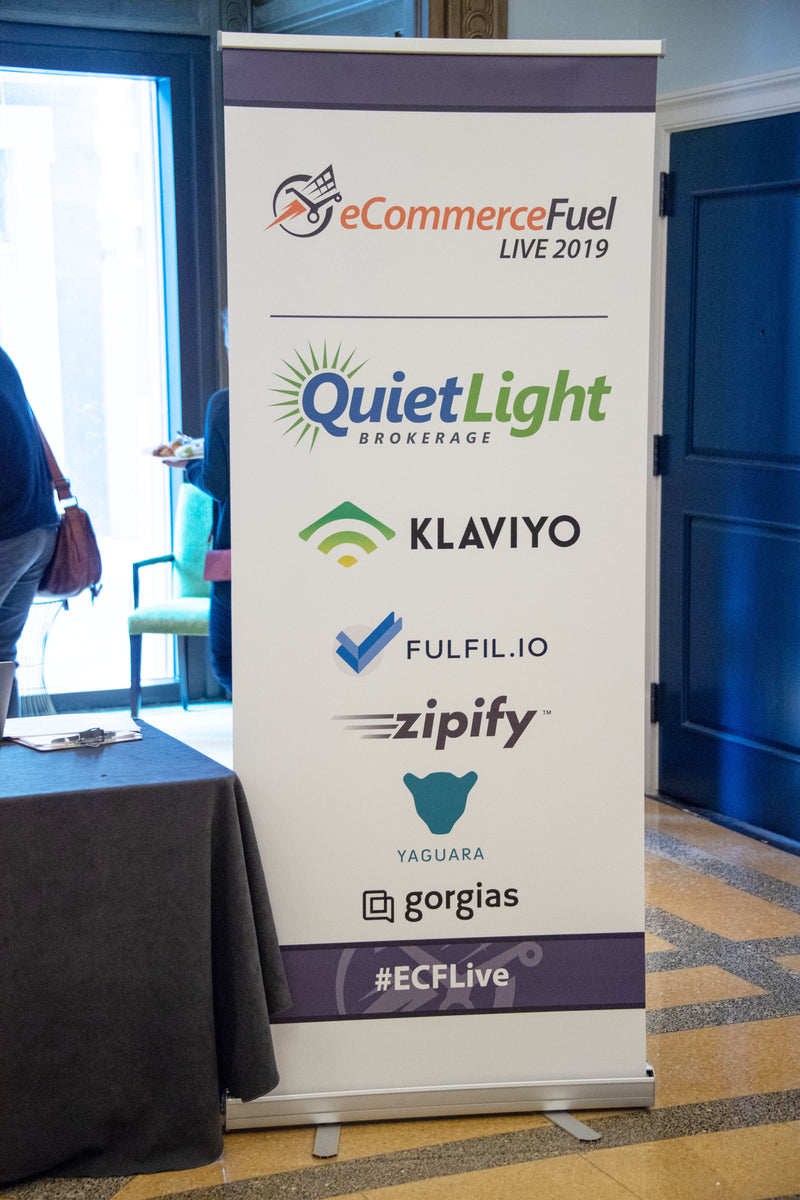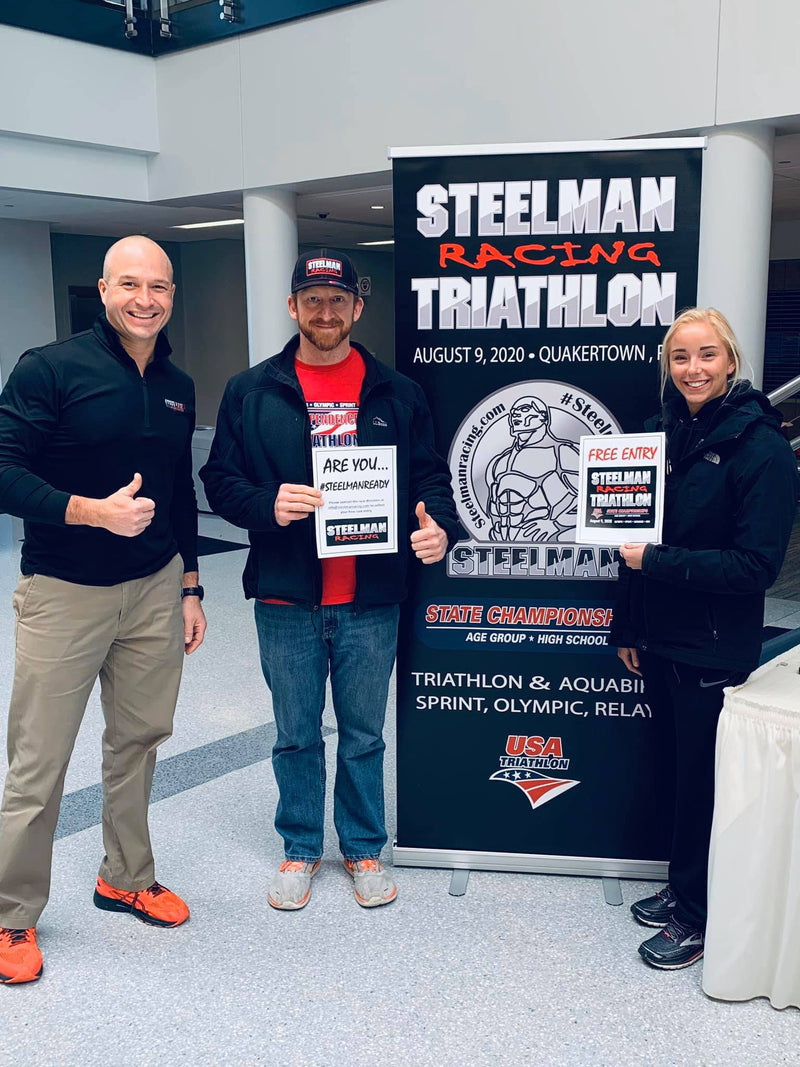 Specifications
Colors: Unlimited Colors & Designs
Material: 9 oz. Fabric or 13 oz. Vinyl
Size: 33" x 81" or 11.5" x 17.5"
Included: Base Hardware, Soft Carry Bag
Download Templates